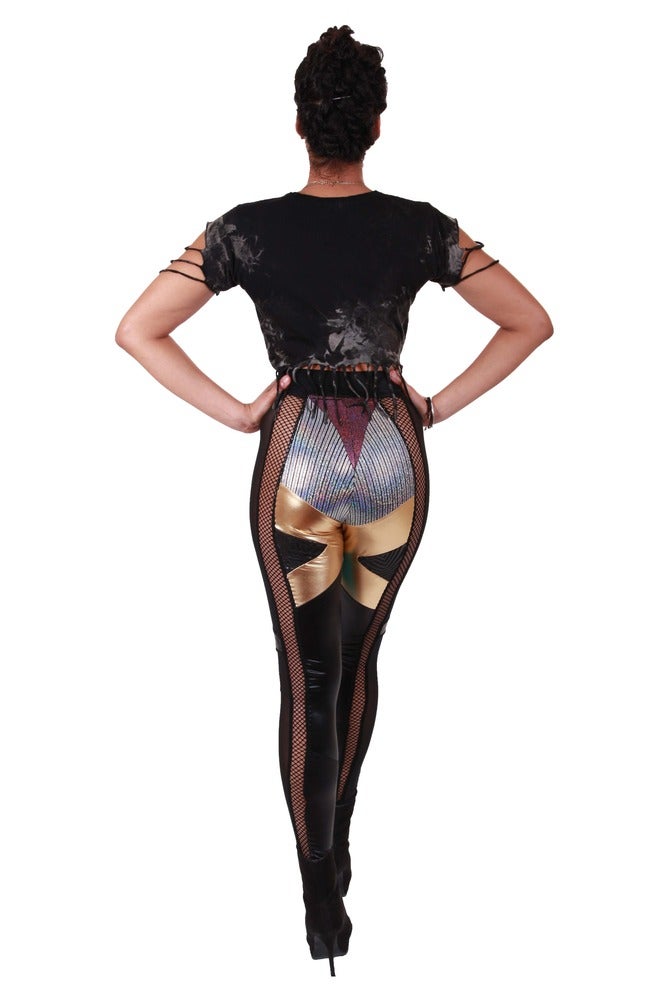 X MARKS THE SPOT, 33 PANELED LEGGINGS...
£250.00
For all you legging lovers out there here's another unique design by Puckoo Couture...
THIS ITEM IS HANDMADE TO ORDER THEREFORE HAS A APPROX 10-14 (WORKING) DAY PROCESSING TIME. IF YOU WISH TO HAVE THEM SOONER PLEASE CONTACT US AND WE WILL DO OUR BEST TO GET THEM TO YOU IN DESIRED TIME...
These leggings are made from high quality stretch fabric and are a MUST HAVE for any woman who is looking for a great basic piece to add to their leggings collection.
Fabrics are always changing to keep things fresh and more exclusive. There is only limited supply of printed fabrics !
(pictures of exact fabrics are available upon request) but quality will always remain.
These leggings comes in many different colors so if there's a certain color, or fabric you would prefer please contact us and we can make it up especially for you...
GARMENT CARE INSTRUCTIONS:
COOL HANDWASH // DO NOT SOAK // DO NOT SCRUB
AVOID WASHING WITH ANY OTHER GARMENTS THAT CAN SNAG LYCRA eg: ZIPS, VELCRO etc..
Availability
Size 6-8 (XS) NORMAL WAISTBAND - 100% in stock

Size 8-10 (S) NORMAL WAISTBAND - 100% in stock

Size 10-12 (M) NORMAL WAISTBAND - 100% in stock

Size 12-14 (L) NORMAL WAISTBAND - 100% in stock

Size 14-16 (XL) NORMAL WAISTBAND - 100% in stock

Size 6-8 (XS) EXTRA-HIGH WAISTBAND - 100% in stock

Size 8-10 (S) EXTRA-HIGH WAISTBAND - 100% in stock

Size 10-12 (M) EXTRA-HIGH WAISTBAND - 100% in stock

Size 12-14 (L) EXTRA-HIGH WAISTBAND - 100% in stock

Size 14-16 (XL) EXTRA-HIGH WAISTBAND - 100% in stock