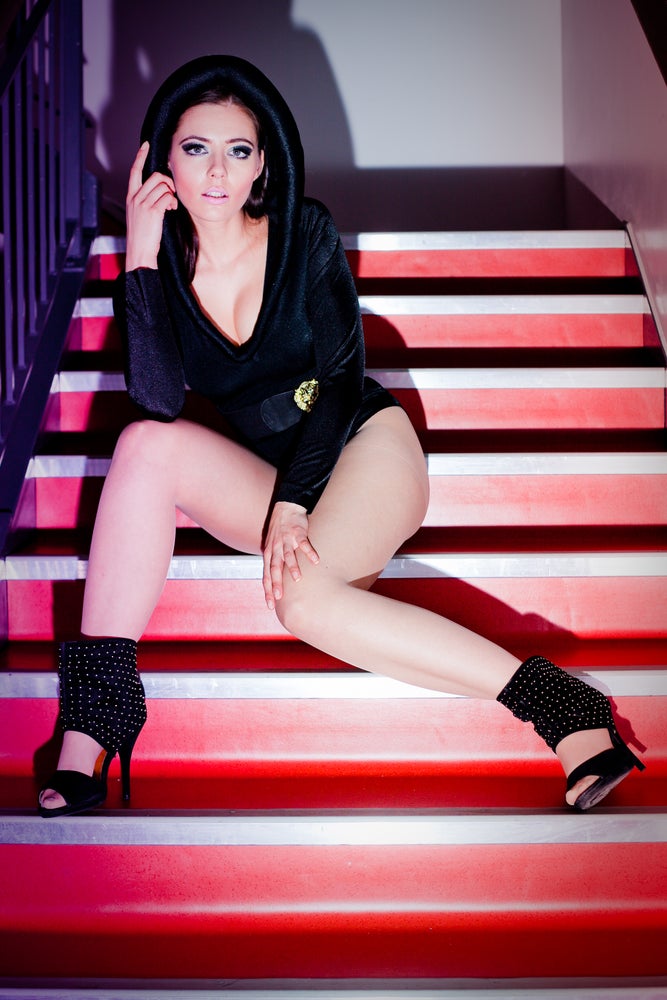 HOODED BODYSUIT
Black stretch Lycra bodysuit with hood...
THIS ITEM IS HANDMADE TO ORDER THEREFORE HAS A 10-14 (WORKING) DAY PROCESSING TIME. IF YOU WISH TO HAVE THEM SOONER PLEASE CONTACT US AND WE WILL DO OUR BEST TO GET THEM TO YOU IN DESIRED TIME...
CUSTOM OPTIONS:
WITHOUT SLEEVES - £125
NON PADDED HOOD - £95
GARMENT CARE INSTRUCTIONS:
COOL HANDWASH RECOMMENDED BUT CAN BE MACHINE WASHED ON A GENTLE CYCLE UP TO 30º AVOID WASHING WITH ANY OTHER GARMENTS THAT CAN SNAG LYCRA eg: ZIPS, VELCRO etc...
Availability
Size 6-8 (XXS) WITH SLEEVES - 100% in stock

Size 8-10 (XS) WITH SLEEVES - 100% in stock

Size 10-12 (S) WITH SLEEVES - 100% in stock

Size 12-14 (M) WITH SLEEVES - 75% in stock

Size 14-16 (L) WITH SLEEVES - 100% in stock

Size 6-8 (XXS) WITHOUT SLEEVES - 100% in stock

Size 8-10 (XS) WITHOUT SLEEVES - 80% in stock

Size 10-12 (S) WITHOUT SLEEVES - 100% in stock

Size 12-14 (M) WITHOUT SLEEVES - 100% in stock

SIZE 6-8 (XXS) NON PADDED HOOD - 100% in stock

SIZE 8-10 (XS) NON PADDED HOOD - 100% in stock

SIZE 12-14 (M) NON PADDED - 100% in stock

SIZE 14-16 (L) NON PADDED HOOD - 100% in stock