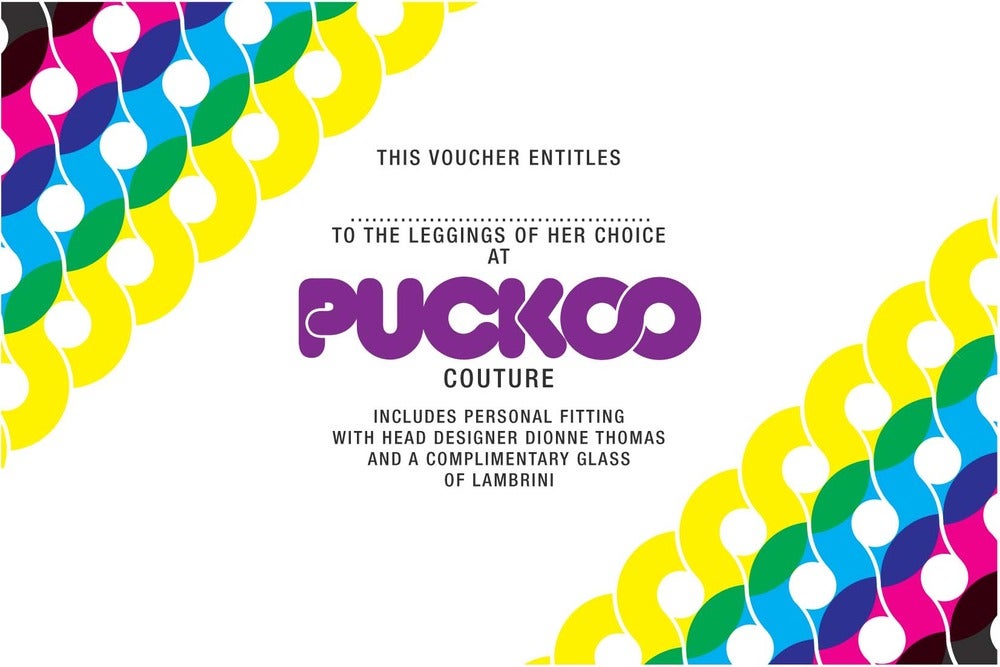 £10 - £250 Custom Leggings Voucher
This voucher initials the recipient to £10 - £250 towards a pair commissioned, custom Puckoo Couture leggings!
We will work with holder of the voucher to create a pair of leggings bespoke to your specifications!
This includes a personal fitting with head designer Dionne Thomas and a complimentary glass of CHERRY LAMBRINI!!
<3 <3 <3
Availability
£10 Custom Leggings Voucher - 80% in stock

£20 Custom Leggings Voucher - 70% in stock

£50 Custom Leggings Voucher - 70% in stock

£100 Custom Leggings Voucher - 90% in stock

£150 Custom Leggings Voucher - 100% in stock

£200 Custom Leggings Voucher - 100% in stock

£250 Custom Leggings Voucher - 100% in stock