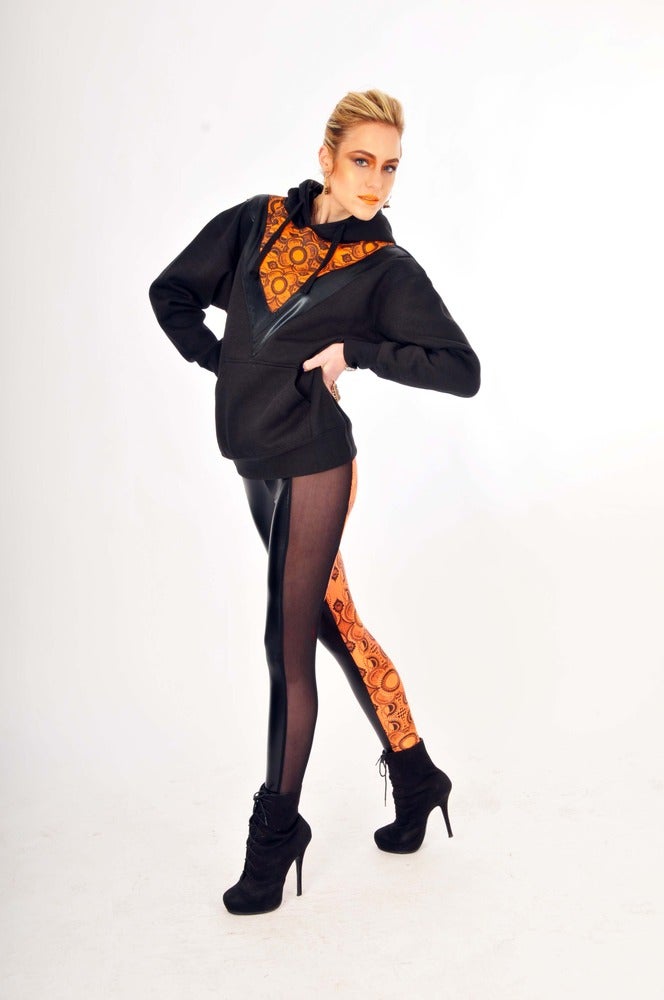 ONIA "BLADE RUNNER" LEATHER LOOK LEGGINGS IN ORANGE
£120.00
Rework of the CLASSIC 6 Panel Leggings for the new "BLADE RUNNER" Collection.
Front Panels: Black Leather Look Spandex
Side Panels: Black Sheer stretch net mesh
Back Panels: Orange Spandex with hand drawn & hand printed Pattern by AMAZING Designers "TAPT"
EXCLUSIVE to "Blade Runner" Collection
All fabrics are of the HIGHEST QUALITY...
THIS ITEM IS HANDMADE TO ORDER THEREFORE HAS A 5-10 (WORKING) DAY PROCESSING TIME. IF YOU WISH TO HAVE THEM SOONER PLEASE CONTACT US AND WE WILL DO OUR BEST TO GET THEM TO YOU IN DESIRED TIME...
These leggings are availible in many different color ways so if there's a certain color, or fabric you would prefer please contact us and we can make it up especially for you!
GARMENT CARE INSTRUCTIONS:
DUE TO NATURE OF LEATHER LOOK FABRIC COOL HANDWASH ONLY OR LEATHER LOOK FABRIC WILL DULL AND FADE.
DULLING & FADING OF FABRIC WILL OCCUR OVER TIME
AVOID WASHING WITH ANY OTHER GARMENTS THAT CAN SNAG NET OR LYCRA eg: ZIPS, VELCRO etc...
Availability
Size 6-8 (XXS) - 100% in stock

Size 8-10 (XS) - 100% in stock

Size 10-12 (S) - 100% in stock

Size 12-14 (M) - 100% in stock

Size 14-16 (L) - 100% in stock