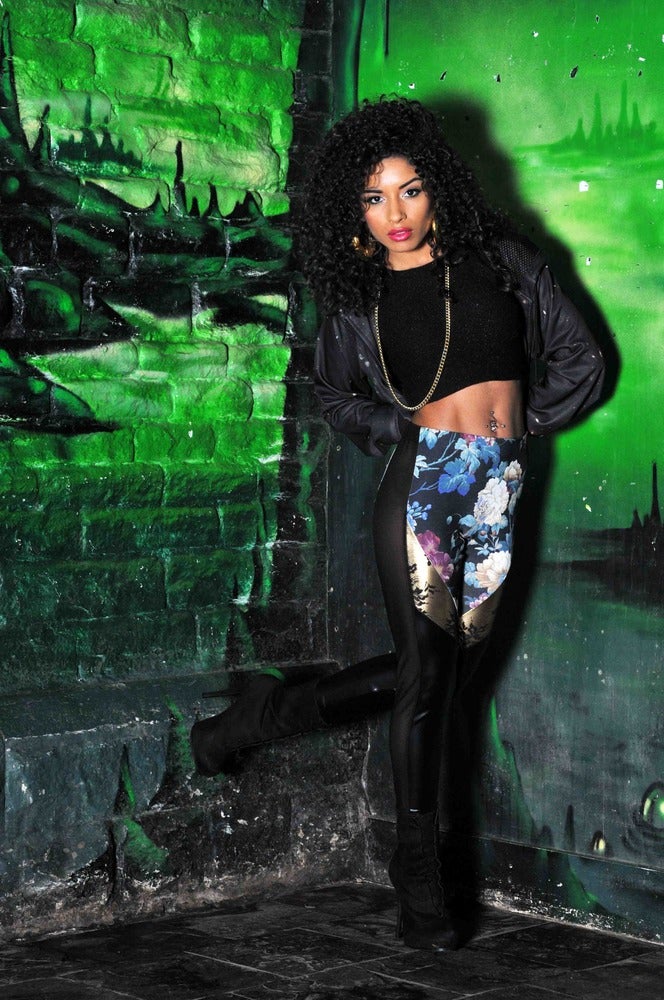 17 PANEL LTD EDTION GOLDEN LACE FLOWER...
£120.00
A MUST HAVE for any lady looking for something to turn heads!!
Consist of 6 different fabrics.
Top Panels:Flower Print stretch fabric lined with Lilac Micro Jearsey
Inserts: Liquid Gold with Black Lace overlay
Bottom Panels: Black Leather look Spandex
Side Panels:Black Sheer Stretch net mesh
THIS ITEM IS HANDMADE TO ORDER THEREFORE HAS A 5-10 (WORKING) DAY PROCESSING TIME. IF YOU WISH TO HAVE THEM SOONER PLEASE CONTACT US AND WE WILL DO OUR BEST TO GET THEM TO YOU IN DESIRED TIME...
Due to cut of these leggings they give a sexy shape to wearer and are a MUST HAVE for any woman who wants to be noticed this season. Can be worn in many ways, here's a few to get you started...
With a cropped T-Shirt or hoody with HighTop Trainers or DM's for a casual look.
Wear with a lace body and lot's of accessories, Skyscraper heels or platform boots for a more Sexy evening and on Trend look.
Fabrics are always changing to keep things fresh and more exclusive and quality at it's highest so fabric's may very slightly (pictures of exact fabrics are availible upon request) but quality will always remain.
These leggings come in many different color ways so if there's a certain color, or fabric you would prefer please contact us and we can make it up especially for you..
GARMENT CARE INSTRUCTIONS:
DUE TO DELICATE NATURE OF LACE FABRIC & LEATHER LOOK SPANDEX COOL HANDWASH ONLY OR LEATHER LOOK FABRIC WILL DULL AND FADE.
DULLING & FADING OF FABRIC WILL OCCUR OVER TIME
AVOID WASHING WITH ANY OTHER GARMENTS THAT CAN SNAG NET, LACE OR SPANDEX eg: ZIPS, VELCRO etc...